A CBD BRAND YOU CAN TRUST.
We are dedicated to creating high-quality 0.00% THC Broad Spectrum CBD products that you can feel confident in. Our CBD products are thoroughly vetted, hand-selected and Curated By Doctors with a 45-Day Money-Back Satisfaction Guarantee.
CBD Backed By Medical Professionals
PREMIUM GRADE CBD WITH 0.00% THC
Our CBD products are 0.00% THC Broad Spectrum and tested for potency, heavy metals, bacteria, fungus, pesticides, and solvent residue to ensure every drop of CBD oil is consistent and safe to use.
At Doc Patels, our CBD products are derived from American grown industrial hemp using organic growing practices. From seed to shelf we make sure that you are getting CBD oil that actually contains CBD and is non-psychoactive. All of our products are third party tested for microbials and heavy metals, and are made from safe and non-toxic food grade solvents.
YOU'VE GOT QUESTIONS, WE'VE GOT ANSWERS!
CBD (cannabidiol) is a naturally occurring substance that is credited with helping a host of medical problems. This includes epileptic seizures, anxiety, chronic pain, inflammation, and sleeplessness. Unlike its cousin tetrahydrocannabinol (THC), CBD is not psychoactive. In other words, CBD doesn't cause a high.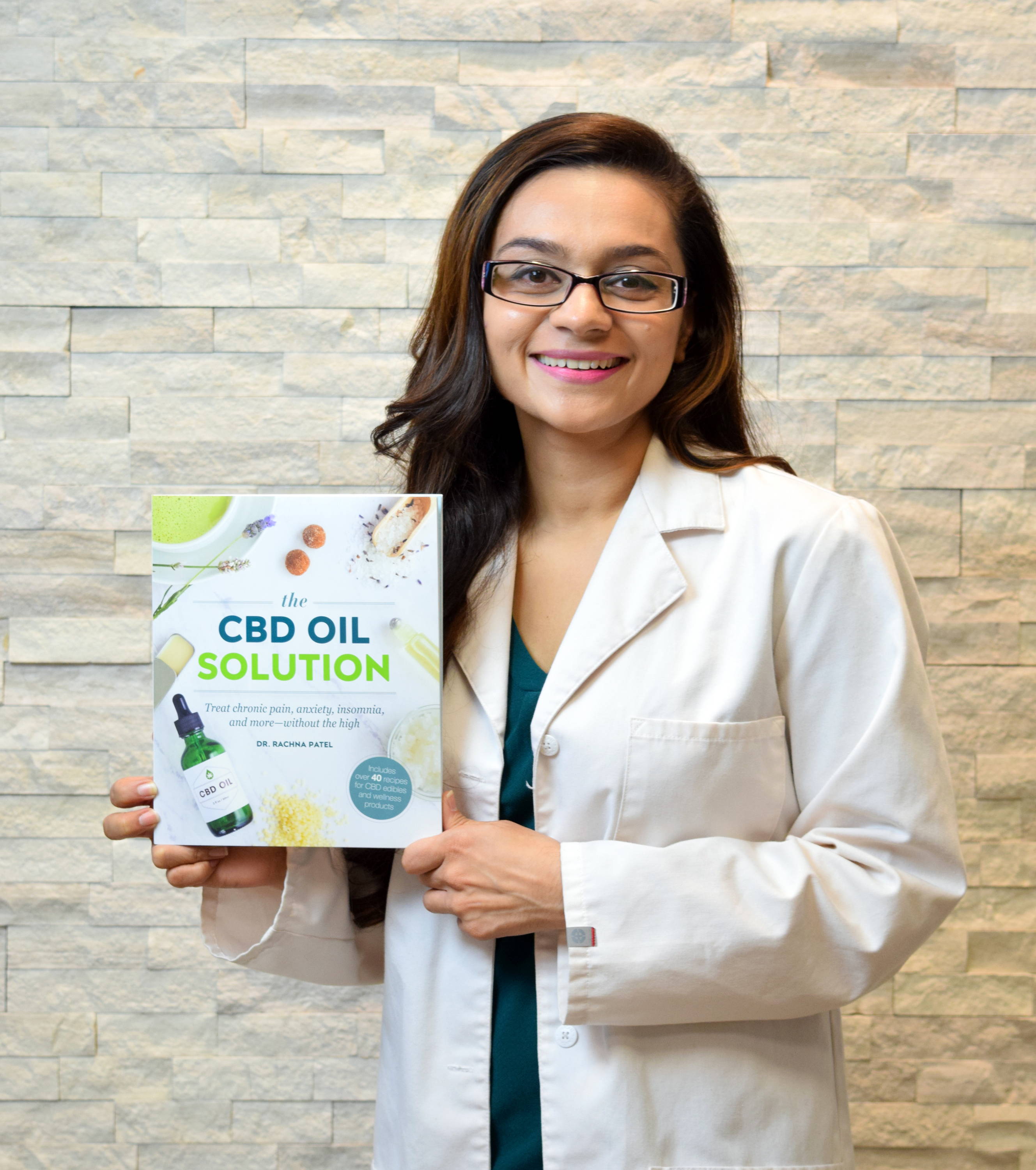 Dr. Rachna Patel is a world recognized expert in the field of Cannabinoid Medicine. Since 2012, her consultations have helped people relieve their symptoms, transform their health & live a better quality of life. People have walked away from her consultations with a clear understanding of how to use CBD products, what to expect when using CBD products, while also dispelling fears people may have about CBD products and putting their minds at ease. She has helped people, from many different countries, manage a wide range of medical conditions including anxiety, chronic pain, insomnia, and more.
Her insights into the field have helped many, many people. And, now having expanded to Doc Patels she hopes to reach even more in need of her help. With Doc Patels, Dr. Patel's aim is to put medical grade CBD products in the hands of licensed healthcare professionals trained by Dr. Patel herself. In an industry full of misinformation and questionable products, it's about time!
Dr. Patel completed her undergraduate studies at Northwestern University (IL) and earned her medical degree from Touro University (CA). Her background is in Emergency Medicine. She ventured into the field of Cannabinoid Medicine in 2012 and there's been no turning back.
45-Day Money Back Guarantee

45-Day Money Back Guarantee

What Our Clients Are Saying
"Dr. Patel is amazing, informed and informative! What a learning experience! Her recommendations helped my mobility issues from a degenerative disease immediately and immensely. Thank you, Dr. Patel!"
Kim. K
2 APR 2018, 12:21
"Dr. Patel is awesome she explained all of the science and best ways to benefit from the use of cannabinoids and CBD oil. An absolute pleasure to work with. Dramatic improvements to my sleep patterns."
Barry L.
15 SEP 2018, 14:42
"I have experienced anxiety & insomnia for the last year and a half & was nervous about cannabinoid medicines but Dr. Patel answered all of my questions at great length, & I left with a confidence in choosing the right CBD product for me."
Katie S.
15 OCT 2019, 12:42
Book a consultation with Dr. Patel to get all your questions about CBD answered. If you are a first time CBD buyer or if you're an expert at CBD, Dr. Patel can answer any of your questions.
Get stories, Health Guides, CBD Tips & Much More!