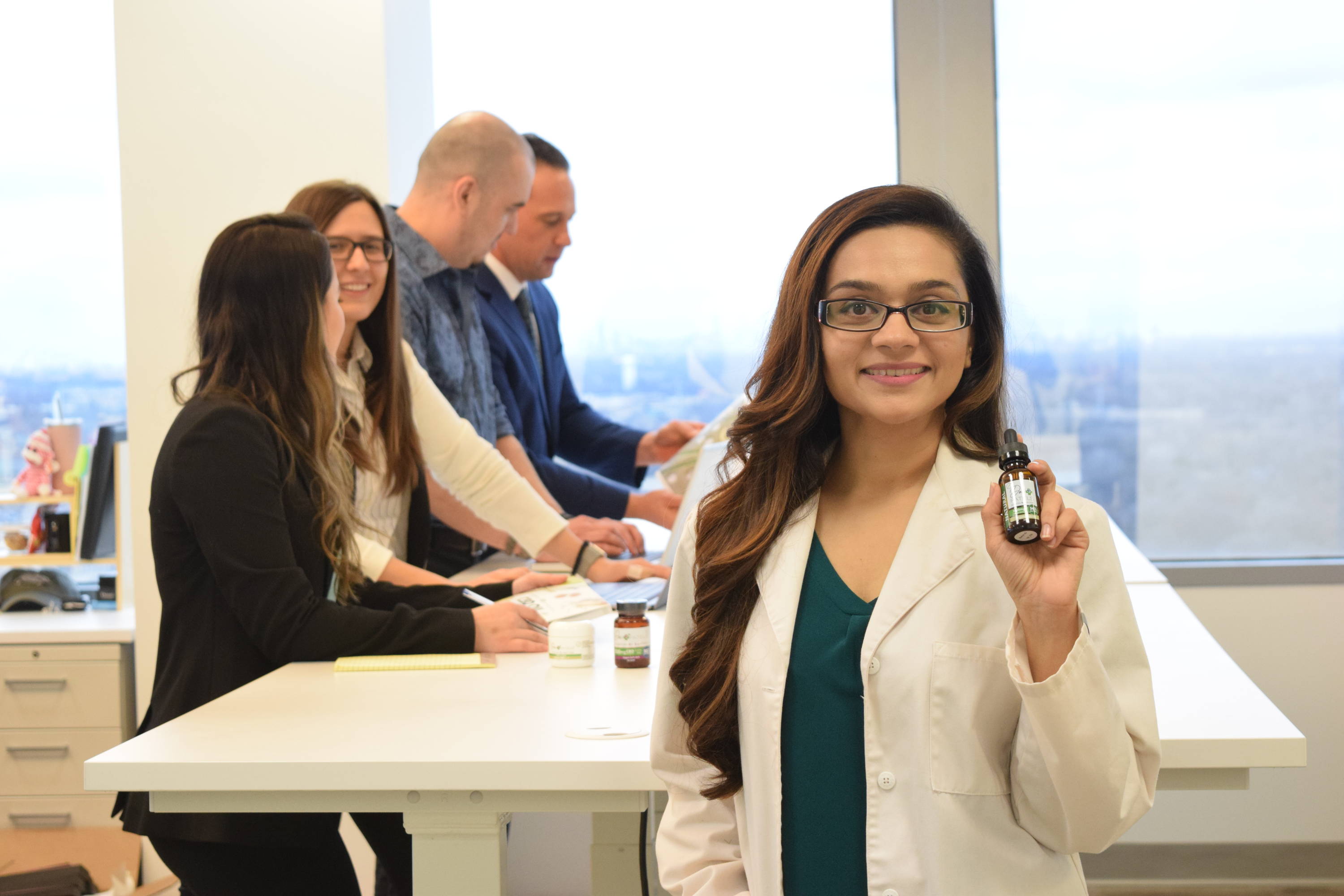 HEALTHCARE PROFESSIONAL AFFILIATE PROGRAM
Want to incorporate CBD products into your practice or recommend the most trustworthy brand of CBD products?

Join our Healthcare Professional Affiliate Program to make your name in the rapidly growing CBD industry. As a healthcare professional affiliate, you will have the opportunity to recommend high-quality CBD products you can trust. Doc Patels CBD products are all thoroughly vetted by trained and licensed healthcare professionals, just like yourself. You will have access to the industry's top leading healthcare professionals, including Dr. Patel – a veteran medical cannabis & CBD physician who will provide more insight into medical studies, cases, and industry-leading knowledge that is readily available to you.
DOC PATELS TRUSTWORTHY CBD PRODUCTS

When you partner with us, you will instantly gain access to high-quality 0.00% THC Broad Spectrum CBD products. During our patented extraction process, our products are all hand-picked with the utmost attention to safety and potency. We offer CBD oils, CBD cream, CBD oil rollers, CBD softgels, and CBD muscle gel.
Our mission at Doc Patels is to educate the world on the unlimited possibilities with CBD and the ways CBD can be integrated into our daily lives. We are passionate about CBD and strive to provide the highest quality CBD, extracted from plants in the fields of Colorado.
Fill out the application below and we will review your application.
HEALTHCARE PROFESSIONAL AFFILIATE PROGRAM BENEFITS:

Doc Patels trusted & high-quality 0.00% THC Broad Spectrum CBD products
Direct access to Dr. Patel – a veteran CBD & medical cannabis physician
Live Q&A to review medical studies and more
Available third-party lab test results for microbial contaminants, heavy metals, terpenes, and potency
Exclusive access to Doc Patels Cannabinoid Medicine Academy Group
A landing page & unique URL
Promo Discount Code
Referrals to your practice via our website
20% commission
World class customer service
HEALTHCARE PROFESSIONAL AFFILIATE PROGRAM APPLICATION

Don't Qualify for this program?
Check out our other partnership programs.

Join Our White Label Program
At Doc Patels, you will gain access to premium-grade CBD products that are Curated By Doctors ensuring that what you supply your customers is safe & efficient to use. Partnering with us gives you the advantage by instantly being able to take advantage of our label design and packaging services to create your vision & set your business up for success.
Become a Wholesale Distributor
Profit and grow from the CBD industry by choosing Doc Patels as your Wholesale Partner. When you partner with us, you'll be able to offer your customers high-quality 0.00% THC Broad Spectrum CBD products and transparency with third-party lab test results for every product you carry. Take advantage of our wholesale pricing, easy-to-order process, and free shipping.